Prof. Dr. Eyke Hüllermeier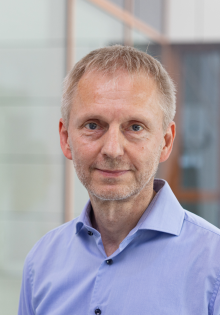 Head - Professor
Visitor:
Pohlweg 51
33098 Paderborn
Postal Address:
Warburger Str. 100
33098 Paderborn
International Graduate School of Intelligent Systems in Automation Technology (ISA)
Member - Professor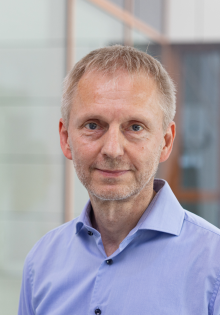 01.01.1989

Short CV

Eyke Hüllermeier, born in 1969, is a full professor in the Department of Computer Science at Paderborn University, Germany, where he heads the Intelligent Systems Group, and a Director of the Software Innovation Campus Paderborn (SICP). He studied mathematics and business computing, received his PhD in computer science from Paderborn University in 1997, and a Habilitation degree in 2002. Prior to returning to Paderborn in 2014, he spent two years as a  Marie Curie fellow at the Institut de Recherche en Informatique de Toulouse (France) and held professorships at the Universities of Dortmund, Magdeburg and Marburg. 

His research interests are centered around methods and theoretical foundations of intelligent systems, with a specific focus on machine learning and reasoning under uncertainty. Besides, he is interested in the application of AI methods in other fields, including the life sciences, engineering, and economics.  He has published more than 300 articles on these topics in top-tier journals and major international conferences, and several of his contributions have been recognized with scientific awards.

Professor Hüllermeier is Co-Editor-in-Chief of Fuzzy Sets and Systems (ranked second most influential journal in applied mathematics, based on the number of citations) and serves on the editorial board of various other journals, including Machine Learning, Data Mining and Knowledge Discovery, and the International Journal of Approximate Reasoning. Moreover, he is a regular member of the program committee of major international conferences in the fields of Computational and Artificial Intelligence (ICML, NIPS, IJCAI, AAAI, AISTATS, ECML/PKDD).  He is a coordinator of the EUSFLAT working group on Machine Learning and Data Mining and the head of the IEEE CIS Task Force on Machine Learning.

Professor Hüllermeier was the General Chair of IPMU 2010, 13th International Conference on Information Processing and Management of Uncertainty in Knowledge-Based Systems (Dortmund, Germany). In 2012, he was a PC Co-Chair of SUM, the 6th International Conference on Scalable Uncertainty Management (Marburg, Germany), in 2013 a PC Co-Chair of DS, the 16th International Conference on Discovery Science (held in Singapore). In 2014, he served as a PC Co-Chair of ECML/PDKK, the European Conference on Machine Learning and Principles and Practice of Knowledge Discovery in Databases. In 2015, he was PC Co-Chair of ICCBR, the 23rd International Conference on Case-Based Reasoning. In 2016, he served as General Chair of the EURO Mini-Conference DA2PL, From Multiple Criteria Decision Aid to Preference Learning (Paderborn, Germany), and PC Co-Chair of PAIS 2016, Conference on Prestigious Applications of Intelligent Systems (sister conference of ECAI, European Conference on Artificial Intelligence). He is also General Chair of ECDA 2018, 5th European Conference on Data Analysis (Paderborn, Germany).